Page 1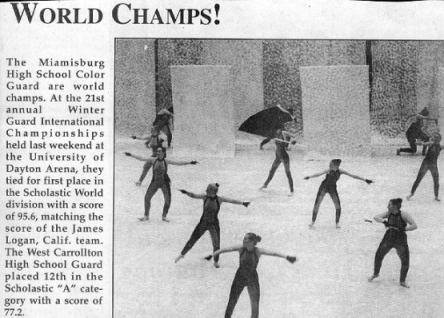 Miamisburg made front page news in a local paper after we tied for first place at the WGI world championship on April 18th 1998.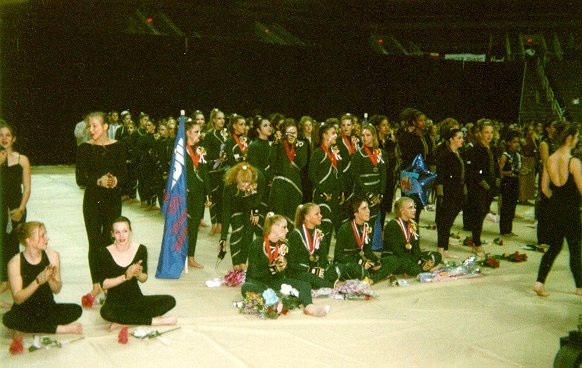 This is the 1997 Winter Guard International World Championship that was held in Phoenix AZ where are girls just found out that they received 4th place.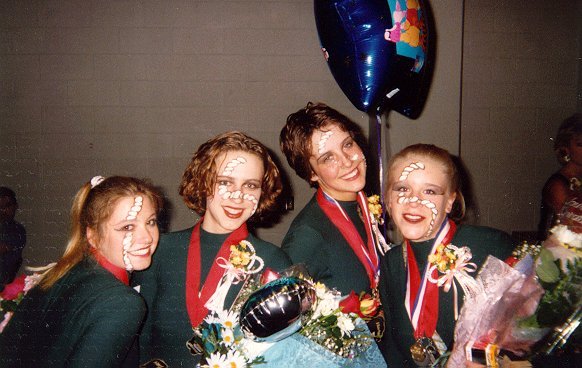 Here are a few of the 1997 Senior Riflers right after the award ceremony.
(Left to Right) Tammy, Kelley, Kelly, Heather.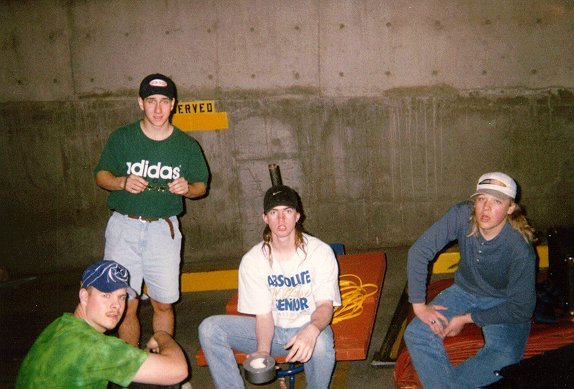 Ah yes, this is the famous Miamisburg prop crew, demonstrating what most prop crews do (just sit around and wait.)
(Left to Right) Nate, Adam, Matt, Luke.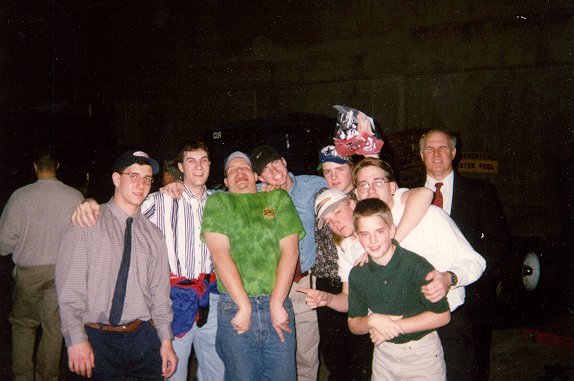 Here the crew goofs around for a group photo.
(Left to Right) Adam, John, Nate, Matt. (Front or Rear) Dan, Luke, Jay, Dan, and Bill.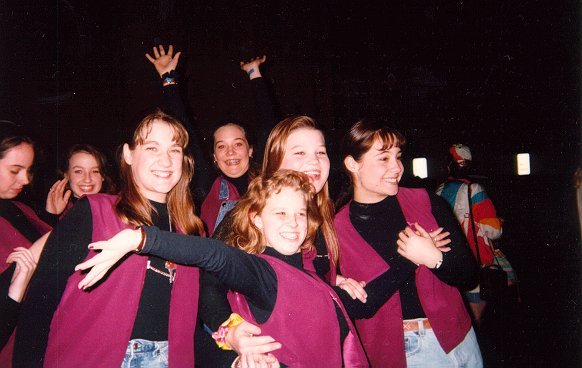 Tiffany from Baidin High, poses in front of her guard.